This post contains affiliate links. Affiliate links allow us to make a small commission, at no cost to you, when you purchase an items using a link in this post. That commission helps to keep this site running. Thank you.
Jet.com may new my new best friend. We just took advantage of the Clean Living Promotion to buy items we're already buying regularly, weekly even, and saved A LOT!
My boys are obsessed with Clif Kids Zbars and each eat at least one per day! You guys that 79c per bar, per boy adds up on a grocery bill. You can imagine how excited I was to see this price, and in a variety box, so no whining about what I purchased for the week. Biggest mom win ever! I bought three. Don't fret, if you're a single flavor family there are options for you!  Oh, before I forget! I bought them for 32 cents a bar!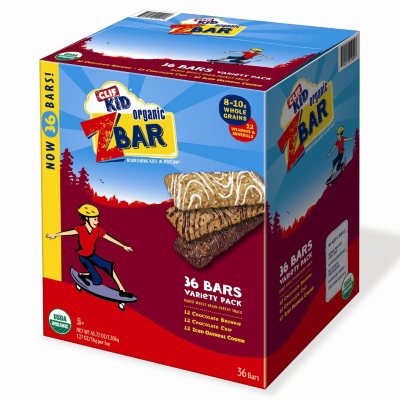 Until April 27th, Jet.com is offering 20% off with the code EARTH20 on all the items in the Clean Living Promotion. Plus, if you are a new customer, you'll get an additional 15% off on your first THREE ORDERS with the code SPRING15. In addition, Jet offers incentives for the more you plus discounts for using a debit card and opting out of free returns. Shipping is free for orders of $35 or more.
Here are more of the stand out deals we found with this particular promotion.
Kind Bars are kind of pricey, but there are also really delicious and a fantastic snack on the go for busy moms and dads. They are perfect to keep in a diaper bag, purse, office drawer, or honestly, a night stand for the middle of the night!  There are lots more flavors than this, this just happens to be our favorites! These started at $15.22 and are currently in my cart for $10.34! Anything under $1 each for a Kind Bar is a screaming deal!
Non-toxic cleaners mean the kids can clean too. Plus it smells good. Method sells itself with those two things! I was able to grab one of these for a $1.83, yes you read that right!
This Seventh Generation Natural Laundry Detergent starts at $11.65, before discounts. Plus, you'll receive additional discounts off your entire cart because it has the "pink price tag" indicated on the listing. When I added this to my cart the final price was $7.43.
These Luna Bars come out to about 64 cents a bar after all the discounts (including the new customer discount). That's a great deal, especially to have something on hand when you are hungry and need a snack and don't want to indulge on unhealthy good.
Mrs. Meyers makes the best stuff and baby laundry smells SO good, but it can be expensive! The benefit of this formulation is it has enzymes in it, which makes it extra effective on all those stains that babies and kids can generate in a day! But expensive it's not! $8.89 is what my total came up to for 64 which isn't a bad buy for Mrs. Meyers, who makes a darn good product!
This is one of my favorite laundry detergents! It's both effective and budget-friendly, perfect for families! Jet has it in a few varieties for this promotion and in 2 sizes that I can see, 50 ounces and 100 ounces.
The 100 ounce size comes to $7.75 in my cart, so less than 8 cent per load.
The 50 ounce size is actually cheaper, totaling $2.94 in my cart, which comes to less than 6 cents per load.
There are so many other great products available in Jet's Clean Living Promotion, so take a moment and see what your family needs!
BONUS: The more you buy, the more you save. Look for the price tag when you are making a purchase and it will indicate additional savings to you cart. As an example at the beginning of this post I told you those Kind Bars were $10.34, but the time I finished writing (adding everything as I went along to make sure the numbers were authentic), the Kind Bars are now $10.03.  When Jet can package items together for shipping it saves them money and that pass that saving along you! Every little bit adds up!